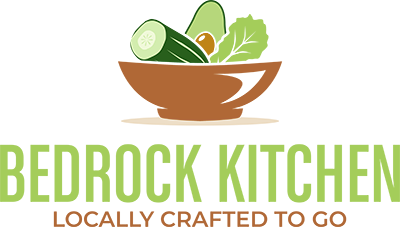 Albuquerque Region

BEDROCK KITCHEN

Category
Food and Beverage
Contacts
Rhoby Schempp
Location
5333 4th Street NW
Albuquerque, NM 87107
Website
https://www.bedrock-kitchen.com/
Hours
Mon-Fri 7am-3pm Sat 8am-2pm
Our seasonal Grab & Go Breakfast & Lunch menu caters to vegan, vegetarian and meat lovers. We use locally sourced and organic ingredients, creating meals from scratch daily, pre-packaged. We also address some of the common allergens such as: Gluten free, dairy free and safe sugars for diabetics. Within our establishment we have created a marketplace for New Mexico made food products and small local food producers to sell their goods as well. We look forward to meeting you all! We can't wait to get the good stuff to you!
KEYWORDS: Breakfast Lunch Grab & Go Vegan Vegetarian Meat lovers