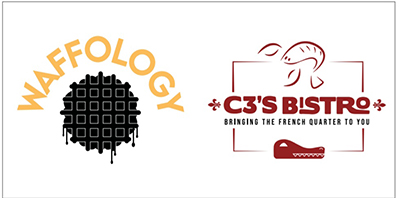 Rio Rancho Region

C3's Bistro, P'tit Louis Bistro, Waffology

Category
Food and Beverage
Contacts
Aaron and Kanisha Hundley Owners
Location
4940 Corrales Rd Ste 400
Corrales, NM 87048
Website
https://www.c3sbistro.com
Hours
Friday-Sunday 9am-2pm, Thursday-Saturday 5pm-9pm
3 restaurants housed in one building. Craft waffles served in the morning. A taste of New Orleans style cajun-creole and traditional French cuisine served in the evening.
C3sbistro.com, Waffologynm.com, Ptitlouisbistro.com
KEYWORDS: Live music, breakfast, brunch, dinner, beer, wine