Albuquerque Region

Cibola Wireless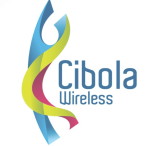 CATEGORY
Computers and Telecommunications
CONTACTS

Allen Quinn, General Manager

LOCATION
609 Broadway Blvd NE
Albuquerque, NM 87102
PHONES

505-369-7979 office

WEBSITE
http://www.cibolawireless.net/
Cibola Wireless provides Residential and Commercial Internet at the fastest speed available. Cibola Wireless is the only wireless provider in New Mexico offering VERY HIGH SPEED INTERNET at up to 50Mbps* to your home or business via an MVDDS system. (*where available).
Cibola Wireless is committed to providing world class service to its customers and the people of New Mexico.
Cibola Wireless uses MVDDS, a very high speed wireless technology. Using a very high bandwidth radio signal, Cibola Wireless can cover the entire Albuquerque Metro Area with MegaBand the fastest wireless internet available in the US.