Albuquerque Region

Enjoying the Bliss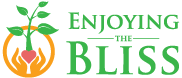 CATEGORY
Professional Services
CONTACTS

Natalie Gail (Sanchez), Author/Coach

LOCATION
11000 Spain Road NE
Bldg E
Albuquerque, NM 87111
PHONES

505-908-1441 cell

WEBSITE
http://www.enjoyingthebliss.com
HOURS
By appointment
Natalie Gail offers life changing workshops, trainings, and team builders for groups; retreats for small groups; keynote speeches; and life coaching sessions for individuals, couples, and/or families.
Our first book, FearFlip: Following Fear to Find Your Freedom, is available through FearFlip.com, Amazon.com, and local book sellers.
KEYWORDS: Retreat, workshops, training, book, professional development, youth, teens, students, family services, individual services, coaching, spiritual, author, publisher, counselor.