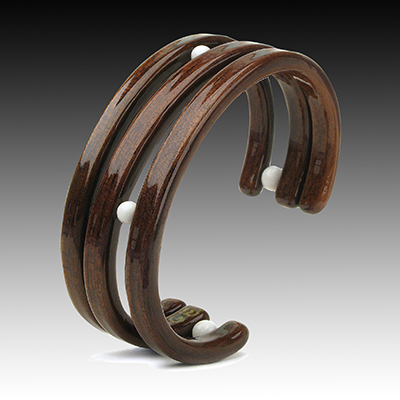 Albuquerque Region

Griffith Evans, LLC

Category
Consumer Goods and Services
Contacts
Griffith Evans Owner
Location
Albuquerque, NM
Website
https://www.griffithevans.com
Hours
Please contact for details
This jewelry is constructed of reclaimed wood and hand built porcelain accents. I cut the wood into thin strips and steam it. I wrap the pliable wood around custom-built forms and clamp it in place. Each cuff consists of two such strips laminated together for stability and strength. Once cured, the piece is shaped by hand and undergoes a multi-step finishing process.
KEYWORDS: Hand built wood and porcelain jewelry: bracelets, earrings, and neckware.