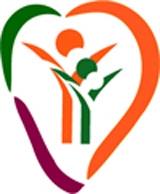 Albuquerque Region

Lisa J Johnson, PhD, LMFT

Category
Professional Services
Contacts
Lisa Johnson, PhD, LMFT Owner/Manager
Location
3214 Purdue Place NE
Albuquerque, NM 87106
Website
http://www.lisajohnsonlmft.com
Hours
Tue-Fri 9-5 evening hours by special arrangement
Providing individual, couples and family counseling, with a comfortable and supportive atmosphere, I will help you achieve the personal growth you are striving for.
Treatment specialization includes: Adult Relationship Challenges, Couples and Family Therapy, Parent and Child Relationships, Managing Life's Transitions, Conflict Resolution and Solutions, Work and Career Changes, Stress Management and Healthy Lifestyles, Addiction & Recovery Support, etc. (see website for complete list).
In addition to traditional psychotherapy services, I offer group therapy for individuals with related issues, workshops for individuals & couples. Groups & workshops are offered on a time limited, issue specific basis.
KEYWORDS: Family Psychotherapy, Eye Movement Desensitization and Reprocessing (EMDR), Couples counseling, Individual psychotherapy,