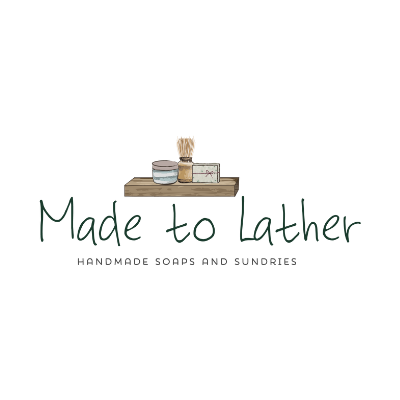 Roswell Region

Made to Lather

Category
Consumer Goods and Services
Contacts
Patricia Monk Owner
Location
6505 Seven Rivers Hwy
Artesia, NM 88210
Website
https://www.madetolather.com
Hours
Always open online
Made to Lather is a handcrafted bath and body company based in Artesia, NM. Established in 2008, Made to Lather wanted to provide handmade soaps made of simple ingredients that are good for your skin. Made to Lather has since expanded into other products such as lotions, scrubs and balms. They can be found at Farmer's Market's, Trade shows, in select stores, and online. Made to Lather is Certified New Mexico True.
Made to Lather believes your skin deserves to be pampered with real ingredients that you can pronounce. With years spent developing the best formulas, Our gentle, nourishing cleansers, soothing moisturizers and gentle scents will surely make your skin happy. Every Made to Lather product is made and packaged by hand with quality ingredients you and your skin will love.
KEYWORDS: Artisan soap, cosmetics