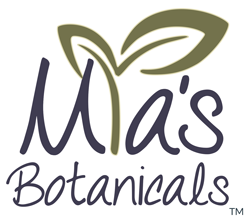 Santa Fe Region

Mia's Botanicals & Gifts, LLC

Category
Consumer Goods and Services
Contacts
Karin Frost-Madrid Owner/Certified Holistic Aromatherapist
Location
5 Bisbee Ct.
STE 109-129
Santa Fe, NM 87508
Website
https://miabotanicals.com/
Hours
Mon-Fri 8 am - 5 pm
Mia's Botanicals offers a full array of products with a mission to infuse quality aromatherapy into everyday life, to support a balanced more healthful life, in a simple and affordable fashion.
Flag Ship Services: Consultation and customized formulation of essential oil blends for our clients are to be used in various methods to provide safe and effective aromatherapy support. Our vibrant and complex custom essential oil blends, formulated with expertise and intention separate us from our competitors.
Flag Ship Products: Along with our traditional products, Mia's Botanicals has designed a line of custom aromatherapy products specifically for men. We have a strong following of men who have found Mia's Botanicals a source of quality facial hair and personal care products.
KEYWORDS: Certified aromatherapist; aromatherapy