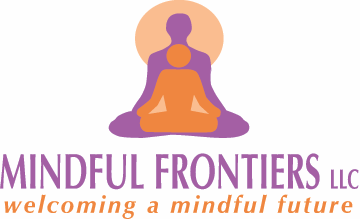 Santa Fe Region

Mindful Frontiers

Category
Professional Services
Contacts
Anne-Marie Emanuelli
Location
1518 Paseo Del Pueblo Norte, Unit 828
El Prado, NM 87529
Website
https://mindfulfrontiers.net/
Hours
M-Su flexible hours
Mindful Frontiers LLC is an education-oriented meditation center that brings meditation & mindfulness into the daily lives of families, individuals, schools & organizations by guiding present-moment awareness practices & labyrinth walks that help relax body & mind. The business is supported financially by the energy exchanged from participants donating for personal coaching and attending classes and workshops so they may feel better in their daily life. We believe that mindfulness is an important part of welcoming a positive future for ourselves, our communities and our world.
KEYWORDS: Self care, social emotional learning, school programs, mental health support, wellness, teacher, instruction