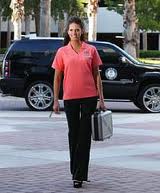 Albuquerque Region

Mobile Collection Solutions and Logistics

Category
Technical/Scientific Services
Contacts
Martin H Petsonk Owner
Location
Po Box 67403
2929 Coors NW Suite 309-B
Albuquerque, NM 87193
Website
https://mobiledrugtesting.business.site
Hours
Mon-Fri, 8am-5pm. Available after normal business hours and weekends for emergency needs.
Meeting your specimen collection needs on the GO! Onsite or offsite mobile specimen collections at your appointed location.
Mobile Collection Solutions & Logistics provides a mobile, on-the-spot testing mechanism that enables us to effectively test at the workplace, school property, DOT or federally regulated employees during regular hours of operations. Mobile drug testing makes drug and alcohol testing far more convenient, efficient, and cost effective.
We specialize in onsite testing, providing our services discreetly at your location and on the employer and employee's schedule. For commercial vehicle operators, we can go to your location such as truck stops, rest areas, travel centers, or even the side of the road.
KEYWORDS: drug testing, alcohol testing, drug test, alcohol test, drugs, drug, alcohol, onsite, pre-employment, post-accident, follow up, return to duty, Department of Transportation, DOT, specimen collections, specimen, collections, BAT, certified collectors, urine collector, saliva testing, breath testing, hair testing, commercial drivers license,