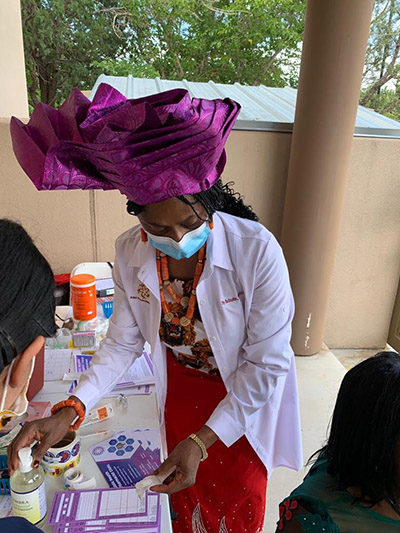 Albuquerque Region

Public Health Pharmacist Clinic

Category
Health Care
Contacts
Dr. Ifeoma Achusim Owner
Location
2921 Carlisle Blvd NE, Ste. 1112
Albuquerque, NM 87110
Website
https://www.phpcabq.net/
Hours
Mon-Friday 9 am - 5pm
Abundant Love HealthCare LLC is the only public health-oriented Pharmacist-based clinic in the state of New Mexico. We mainly work to prevent diseases with our immunizations, mitigate chronic disease progression with aggressive advocacy of lifestyle changes and maintenance of chronic disease with all the tools in our toolbox.
These are the services we provide:
Polypharmacy (Medication Therapy Management)
Chronic Disease Management (chronic care management)
Health and Wellness (smoking cessation, hydration literacy program, Sleep hygiene, Naloxone Program )
All Immunization (travel immunization too)
Weight Management
Nutrition
Health education
TB SKIN TEST
New employees on boarding requirements.
CPR
Medication Aide program.
KEYWORDS: Polypharmacy, health & wellness, chronic disease, immunization, travel immunization, weight management, Nutrition, CPR, TB test, Medication Aide Program.