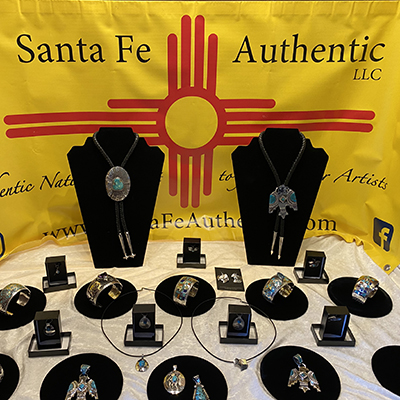 Santa Fe Region

Santa Fe Authentic

Category
Consumer Goods and Services
Contacts
Melanie Moon Owner
Location
PO BOX 23777
Santa Fe, NM 87502
email: info@santafeauthentic.com
Website
https://santafeauthentic.com
Hours
24 hours shopping, 7 days a week
Online and occasionally in person art and jewelry sales. Unique and extraordinary artists every day and guest artists on our weekly online Live Sales. Join us every Friday and Saturday to shop from the comfort of your own home.
KEYWORDS: Sterling silver, turquoise, fine arts, Native American Artists, New Mexico