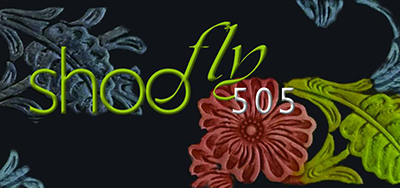 Albuquerque Region

Shoofly 505

Category
Consumer Goods and Services
Contacts
Joanne Douglas Owner
Location
Albuquerque, NM
Website
https://www.etsy.com/shop/Shoofly505
Hours
Contact for details
A modern interpretation of vintage southwestern style.
Joanne's work synthesizes her lifelong interest in design, her fascination with sterling silver, vintage leathers, creative colors, and attention to fine detail. Her vision with Shoofly 505 is to create rings, cuffs, and necklaces mixing leather from vintage belts, sterling silver, sacred heart pendants, all one of a kind and unique jewelry.
Visit Shoofly505 on Facebook: www.facebook.com/shoofly505
Visit Shoofly505 on Intagram: www.instagram.com/shoofly505
KEYWORDS: Jewelry, Watches, Sterling Silver, Southwest Jewelry, Turquoise