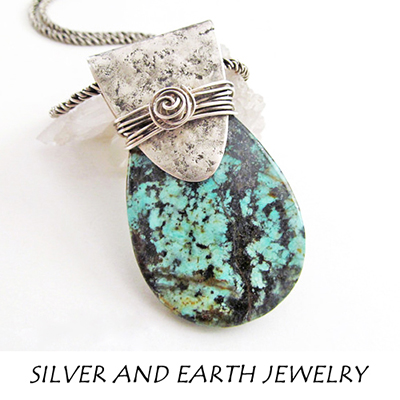 Albuquerque Region

Silver and Earth Jewelry

Category
Consumer Goods and Services
Contacts
Patricia Burns Owner
Location
Albuquerque, NM
Website
https://www.silverandearth.com
Hours
Online business
Handcrafted artisan jewelry in sterling silver, natural stones and mixed metals. Unique, original designs created with an earthy, organic flair by combining richly textured metalwork with gemstones, fossils and beads. The collection includes handcrafted earrings, necklaces, pendants and bracelets in a variety of styles - southwestern, tribal, ethnic, modern and classic. Many pieces are one-of-a-kind or limited edition.
KEYWORDS: Handcrafted sterling silver, brass and copper jewelry with natural gemstones