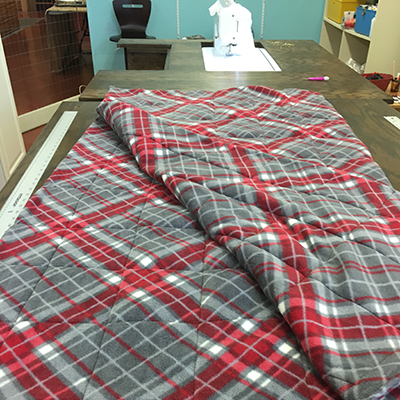 Albuquerque Region

The Weighted Blanket Store

Category
Manufacturing
Contacts
Robin Field Owner
Location
1507 Rio Grade Blvd NW
Albuquerque, NM 87104
Website
https://theweightedblanketstore.com
Hours
Wed.-Sat. 10 am-5 pm
We help you get great sleep with custom, handmade weighted blankets. We work with you face to face to make sure you get exactly what you need. You will have the opportunity to try on different weights of blankets so you get the weight that is right for you. Also, get to pick out the print of fabric you would like. No more basic charcoal gray or black. All blankets are machine wash and dry: no having to fight with covers.
We also, make weighted lap pads, weighted collars, 50x70" Fleece Throws, Bed Buddies, and Cooling Collars.
KEYWORDS: Sleep, sleeplessness, insomnia, anxiety, restless leg syndrome, Autism, PTSD