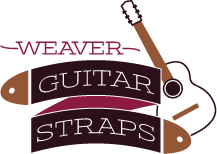 Albuquerque Region

Weaver Guitar Straps

Category
Consumer Goods and Services
Contacts
Annie MacHale
Location
13 Digby Lane
Edgewood
Website
https://www.WeaverGuitarStraps.com
Hours
Call for Appointment
I weave straps for guitars, banjos, ukuleles or for any other instrument as well as shoulder straps for handbags and luggage, belts and unique custom trims.
Each piece is woven one at a time. When I sit down at the loom, I create a new design each time. All patterns are my original designs and each one is different.
I've been making and selling my straps since the 1990's.
They are woven on a small inkle loom in my home near Albuquerque, New Mexico, USA.
KEYWORDS: woven straps, guitar straps, belts